Otway Region Itinerary Ideas
Things to see and do whilst in our beautiful region
The Otway Ranges features magnificent cool temperate rainforest that requires lots of water to survive. The average rainfall for Weeaproinah in the Otways is 2000ml! In recent years the annual rainfall has been much higher than 2000ml per year, consequently, this can and has resulted in numerous and often quite spectacular waterfalls. There is a large number of waterfalls in the Otways – from the spectacular to the sublime. Some are very well known, like Erskine Falls at Lorne, Marriners Falls in Apollo Bay and Triplet Falls next door to Otway Fly Treetop Adventures.
Others are more off the beaten track but all are easily accessible. Winter will produce masses of thunderous water at these falls while during summer they can be just the place to cool off. Two other magnificent waterfalls located close to Otway Fly Treetop Adventures are Beauchamp Falls and Hopetoun Falls.
The Otways is home to some extraordinary beauty and the best way to take advantage of it is on foot. There are numerous tracks scattered throughout the Otway Ranges, some of which will take you along the coast while others will enable you to walk deep into cool temperate rainforests.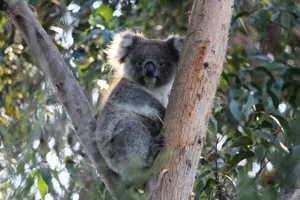 Wildlife Wonders
Discover the wild side of the Great Ocean Road at Wildlife Wonders, where wildlife lives freely in a stunning wild environment overlooking the ocean. Enjoy a 75-minute guided walk through lush tree fern gullies, eucalypt woodlands and spectacular ocean vistas with a conservationist guide, who will share the secrets of the unique plants and animals who call the Otways home. Every visit supports the environment, as 100% of Wildlife Wonders' profits are invested in conservation projects.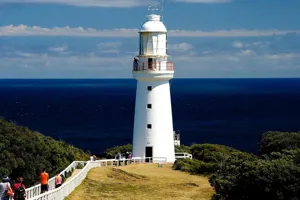 Cape Otway Light Station
Located at Cape Otway, around 45 mins drive from Otway Fly Treetop Adventures, the Cape Otway Light station is the oldest surviving light station on the mainland of Australia.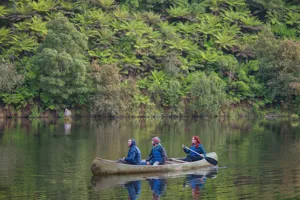 Paddle with the Platypus Tours
Otway Eco Tours offers all sorts of adventure in the Otways Ranges including a rare opportunity for you to see and learn about platypus in the wild. Paddle with the Platypus Tours leave from the township of Forrest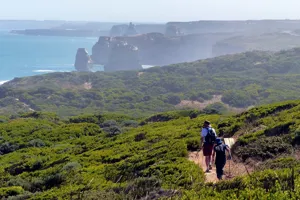 The Great Ocean Walk
The Great Ocean Walk extends along the entire coastline of the Otway Ranges. You will come face to face with the varied and extraordinary flora and fauna of this magical area. Pack a picnic lunch, put on some good walking shoes and allow them to take you on a journey you will not quickly forget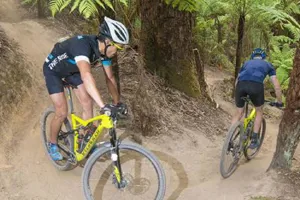 Forrest Mountain Bike Trails
Forrest Mountain Bike Trails are designed around the village of Forrest, these trails showcase the natural beauty of the Otway Ranges, passing through tall eucalypt forests, dry heathy scrub and dense fern gullies. The trails have been built by mountain bikers for real mountain bikers and offer experiences for beginners through to the most hardcore dirt fanatics, choose a trail that suits you.