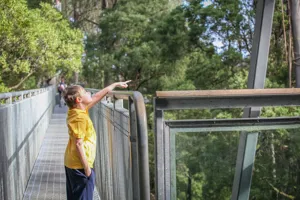 A classroom… in the forest!
The OtwayFly Treetop Walk is an innovative way to explore and learn in an exciting environment, allowing the students to be outdoors among nature. It's a classroom...in the forest!
The Treetop Walk allows students to experience the rainforest in comfort and safety, from a variety of educational perspectives.
Both guided tours and self-guided options are available. Schools can also book zipline tours where they can  zip through the leafy treetops of the magnificent Otway Ranges from one 'Cloud Station' to another!
Send us an enquiry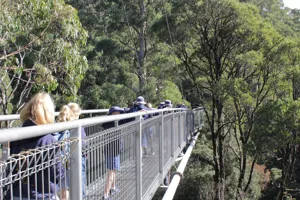 Available excursions
We have a number of different school excursions to choose from:
School excursions are available on Mondays, Thursdays and Fridays only.
Book now!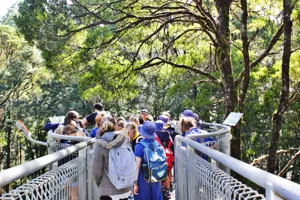 Treetop Walk
The walk includes a 600 metre-long, 25 - 30 metre-high elevated walkway that provides unrivalled views of the unique beauty of the region's flora and fauna, from the rainforest floor up into the soaring heights of the treetops.
Don't miss the 47-metre tall Spiral Tower and the cantilever perched above Young's Creek – a truly exhilarating experience as you gently sway with the rainforest canopy.
The visitors centre is a perfect place to regroup after the walk, with plenty of tables and chairs for the students to complete class worksheets and a large open field to sit and enjoy lunch!
Accessibility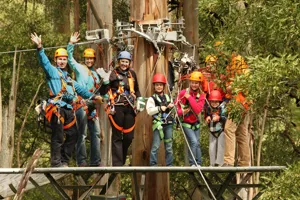 Zipline Tours
Students can zip through the leafy treetops of the magnificent Otway Ranges from one 'Cloud Station' to another, suspended up to 30 metres above the forest floor. Specialist guides will provide training and unique rainforest insights. The Zipline tour takes up to 2.5 hours. 
Suitability
Students must at least five years of age and a minimum 125cm tall
Maximum weight of 117kgs fully clothed
Students need to be of a reasonable degree of physical ability and will be asked to perform four (4) consecutive deep squats and to hold the flying position for 5 seconds (sitting on a chair leaning back with legs above belly button height).
About the Zipline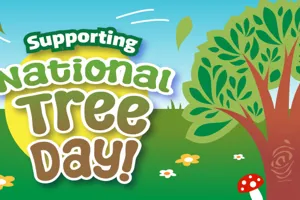 National Tree Day Resource
Get your students out and about with our Tree Fact sheet! Students are encourages to find their own tree at home or at school and find out ALL the fun facts about their chosen tree!
DOWNLOAD NOW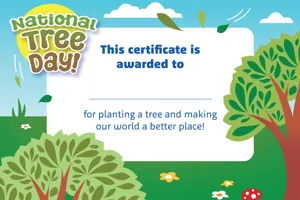 Tree Planting Certificate
Download our tree planting certificate to display in the classroom or have students take home!
DOWNLOAD NOW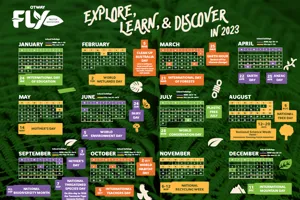 2023 Calendar
Explore, learn and discover in 2023 with this Otway Fly Calendar perfect for your classroom!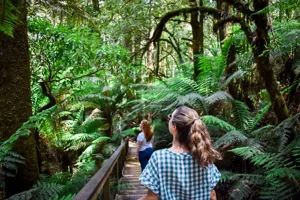 FREE teacher pre-visit scouting
Want to know what Otway Fly Treetop Adventures has to offer your class?
All registered teachers are offered a complimentary pre-visit scouting for advanced educational preparation!
Apply for a free pre-visit ticket.