Enchanted Forest
Fairy Village
Discover the magical fairy village at Otway Fly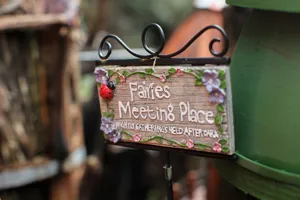 Discover a magical village!
Otway Fly Treetop Adventures is home to a magical fairy village.
Visitors can discover this whimsical neighbourhood of fairy homes, snuggled within a magical nook in the Otway Fly Treetop Adventures trail. 
The fairly village comprises of 20 homes varying in sizes from small enchanted bungalows to teetering, multi-story treehouses, up to one metre high. Visitors can also spot tiny fairies as they go about their day in the fairy village.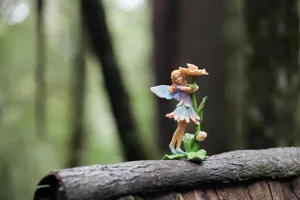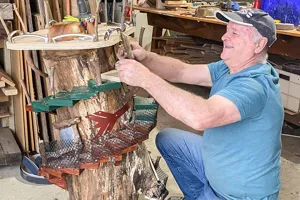 With thanks
The delicate and beautiful fairy homes were made by Men's Shed Colac. Each home was designed with incredible thought and care, with the team at Men's Shed Colac spending as much as two days a week creating the otherworldly residences. It's estimated it took the fairy homebuilders over 350 hours to build the homes, with some weighing up to 80 kilos.
This is the fifth partnership between Men's Shed Colac and Otway Fly Treetop Adventures - demonstrating the continued shared commitment to supporting local communities and driving tourists to the region. In 2018, Otway Fly Treetop Adventures and Men's Shed Colac launched a beautiful and enchanting magical fairy wonderland, but the new Fairy Village will be grander in scale and ambition, with larger houses and more fairies.