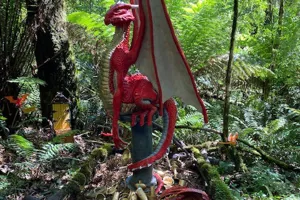 Do you dare visit the Dragon's Nest?
Follow the dragon's golden footsteps to discover the Otway Fly dragon!
But ssssshhhhhhhh... be careful not to disturb the Dragon who is guarding her treasure and precious eggs that she is protecting in her nest.
See if you can spot her dragon baby who is sitting into his own little baby next... and his sister who is breaking out of her egg!